Team Grace
My name is Teri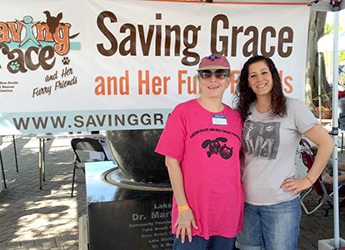 I always wanted to have a dog but I grew up in a small apartment in New York and my parents didn't like animals. As soon as I graduated college, I immediately got a cat. I was a cat person for many years and still am. When I turned 50 years old I got my first dog Sandy. Sandy was the greatest dog in the world!!! My family rescued her on a vacation in St. Marten. Unfortunately, Sandy had never been spayed and so we sprayed her. But after having her for five years she developed mammary gland cancer.  After she died I decided that I was going to help save other dogs off the street and from the shelters. I worked independently for a few years and then had the good fortune of meeting Stephanie Miller, with Saving Grace and her Furry Friends. It is an extremely rewarding experience. As a former special-education teacher I have always enjoyed helping others. Working with the rescue gives me a great feeling of satisfaction because you're not just saving a dog but you're adding a best friend to a new family.
My name is Faye,
My daughter Stefanie is founder of Saving Grace and Her Furry Friends Rescue.  We always had dogs and cats growing up.  When Stefanie brought home Grace and her 9 puppies I thought she was out of her mind but when I saw her passion and devotion I realized she found her path.  When she started this rescue I helped by fostering many puppies and dogs for her.  I use my marketing skills and connections to help raise money for the rescue and help plan fundraising events.  Our goal is to save as many dogs as we can.
Hi, I'm Tamara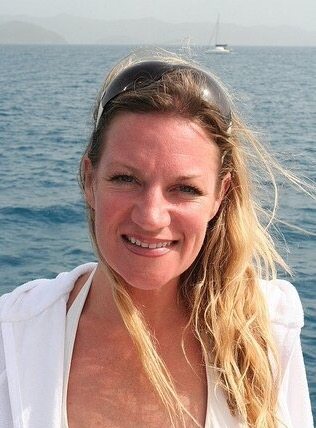 I'm the Adoption/Foster Coordinator for Saving Grace and Her Furry Friends.  I have been rescuing all sorts of animals since my childhood.  I love them all!  I began rescue work in California 20 years ago, and I'm continuing my passion for rescuing here in South Florida.  I specialize in pregnant and nursing mothers, motherless neonates and the difficult to adopt dogs.  I'm so happy to have found my home at Saving Grace and Her Furry Friends.
Hi I'm Stefanie
Founder of Saving Grace and Her Furry Friends 501(c)(3) Non-Profit Animal Rescue Organization…
Stefanie is a Broward County Elementary School Teacher since 1998, who not only loves teaching children, but has a passion for helping needy animals. She started this rescue after taking in a dog named Grace and her 9 newborn puppies from a high kill animal shelter in Miami.
She rehabilitated and raised the puppies until they were old enough to be adopted, and found loving homes for them. She adopted the momma dog, Grace, who must have spent most of her life living on the streets as she is very fearful of people and unfamiliar situations. Based on how rewarding this experience was she yearned to help more needy animals. Through donations and volunteers she was able to start this organization and runs it through a community effort.