T-Shirt Fundraising (Online)
Support Saving Grace Fundraiser by ordering one of our T-Shirts!! This is a great way to support the rescue and get a funky, fun T-Shirt that you'll love to wear!! $25 includes shipping and handling!!   All you have to do is hit the Donate button on our website which will direct you to PayPal. Remember to include the style and color you want, don't forget to include your name, address and size! Thank you so much for you support!! We really appreciate it!

Famous Artist Dean Russo T-Shirts! This colorful T-Shirt saying says, "A DOG is the ONLY THING ON EARTH THAT LOVES U MORE THAN U LOVE YOURSELF" Comes in sizes S, M, L, XL, XXL. You'll get noticed and complimented every time you wear it! Trust me!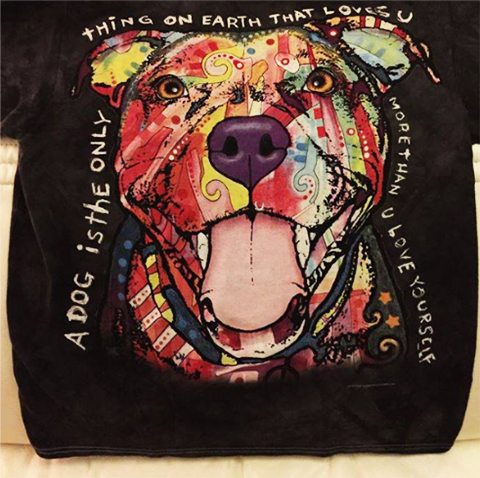 Peace, Love, Adopt in yellow, pink, lime, blue, and baby blue. Comes in S, M, L, XL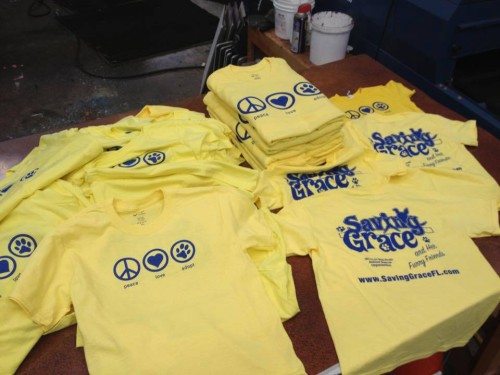 Dogs Rock. Rescue On. Comes in S, M, L, XL, XXL. in white.