Foster Application
You can help save a life! Foster homes are desperately needed so we can save more dogs. Saving Grace and Her Furry Friends covers all expenses including vet visits, food, crate, leash, collar, medication, heartworm prevention, flea/tick preventative etc. YOU simply provide the love, comfort, socialization and nurturing. We will promote the dog and find the perfect adopter! If you're interested in joining our rescue family please complete a foster application!
By fostering you are helping to save a life that may otherwise be put down at a county shelter. Many do not realize that a lot of even purebreds end up at the shelter if family's have to move, divorces etc. Hundreds of dogs are euthanized in South Florida, its a major epidemic!
Let me explain how the procedure works to Foster a dog so you know a little more about it. When you foster a dog you can request the basic size limits, age range, and temperament you are most comfortable with. From puppies all the way up to seniors that need a foster home. We cannot guarantee the temperament as we usually know nothing or very limit about the dog. Housebreaking a dog is usually necessary as well, we can provide a crate and training techniques but it is part of the process of getting the dog ready for its forever home!
We get many perfectly healthy dogs that come into the rescue, housebroken, and good tempered, as well as others that are sick or injured or those that may need some help with socialization or training. 
It sometimes only takes a few weeks or it could be a couple of months for a foster dog to find his or her furever home.
We ask for a commitment from you. We only rescue as many dogs as we have foster homes for. So if you change your mind then we have no place for the dog to go. With notice we can make other arrangements when an emergency situation arises.  If you go on vacation we will make provisions for the dog while you're away.
The rescue gets dogs from Dade, Palm Beach and Broward , in high KILL shelters, strays, and dogs being surrendered by their owners for various reasons. The rescue immediately takes them to one of our vets to get a full check up, bloodwork, vaccines, and spay or neuter. If there are any medical concerns the rescue provides the medication and pays for the vet visits. We will often ask you to take the dog to the vet visits for check ups, follow ups, and the spay/neuter appointment.
I know you may have concerns since you work and may not be home during the day. The Rescue would ensure it was a dog that would be OK with being left alone and a crate or playpen if necessary. A dog left alone while you are at work is better than a dog dying in the shelter or on the streets.
Your role would be to provide a loving home, make the dog feel safe, it may be the first time they have experienced love, have a warm, cozy place, or live indoors. We would ask that you take the dog to their vet appointments or to a groomer or bathe it, but if that's not possible they could find a transporter or groomer to come to your home if it's really needed. We would ask you to take a few good pictures of the dog. We then list the dogs on various adoption sites on social media. We would send you the applications so that you can review it to see if it's a good match for the needs of the dog and the lifestyle of the family wanting to adopt the dog. We know that you will get attached and want to make sure that it's going to the best possible home. Once we find a good home for the dog we check the person to make sure it's a good fit and finalizes the adoption. You and your family get to watch the dog transform before your very eyes. It's such an incredibly rewarding experience.
You are not just rescuing a dog, you're also helping a person or family. Dogs provide love and comfort and support and so much joy to a persons life. You have the opportunity to meet so many wonderful people through this experience and make lasting connections.
​
We are able to offer community service hours for high school students! Parents must complete the application and consent to being responsible for the dog and overseeing the dog as a teenager cannot be the responsible party. Broward County schools allow us to give 35 hours a week in community service hours. The dog would remain in your care until it is adopted. This can be from a few weeks up until a few months.Foster Homes need to be in the Southeast Florida area so that our local vets are available. We would do a Home Visit to ensure the safety of the home.
Thank you for your willingness to foster a dog and give it a second chance. We look forward to you joining the Saving Grace family.​
Instructions:  To send an application, first you need the acrobat reader or adobe acrobat installed on your computer, then download the application form, in some cases it will open on the same web browser, Fill out your information, once you fill out all the information you have to save the application; to save the application drag the mouse to the right side and some buttons will appear (use the second from the right to save) save your application adding your last name,  Then to send the application  you have to attach the application you saved in an email to savinggracefl@gmail.com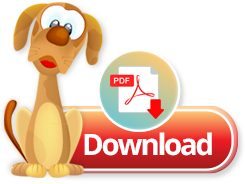 [contact-form-7 id="232″ title="ContactPDF"]